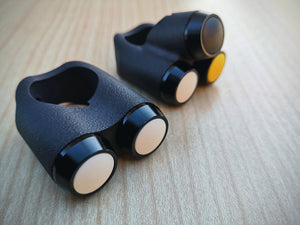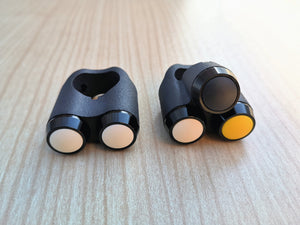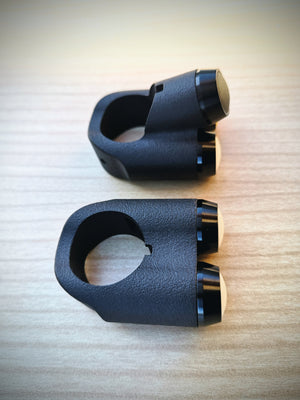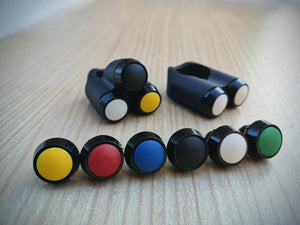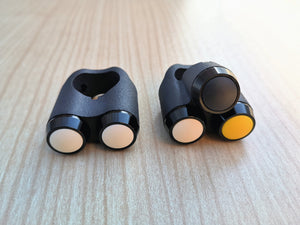 3D Printed Push Button Switch (3 Button)
A minimalistic design, high quality universal push-button control for handle bars with 22mm tube diameter.
3D printed case with HP5210 MultiJet Fusion powder technology in nylon PA12. This material has excellent chemical resistance to oil, fats, aliphatic and alkali hydrocarbons, excellent outdoor and sub-zero performance, absorbs very little moisture. Momentary metal waterproof buttons are available in 7 colors: black, white, green, blue, red and yellow.