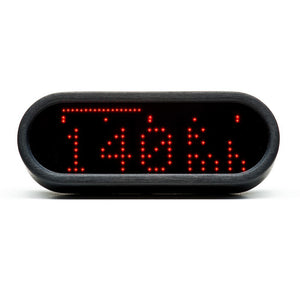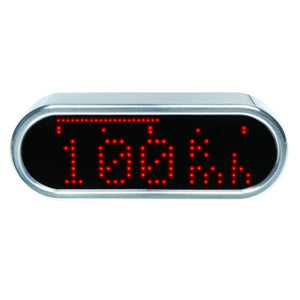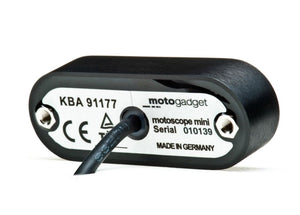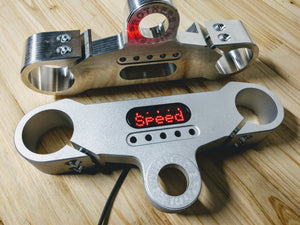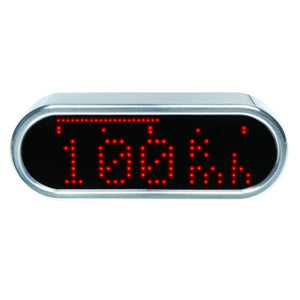 motoscope mini
The motoscope mini is a highly compact digital instrument for motorbikes and it perfectly fits our custom made top yoke for BMW K series motorcycles. 
The LED display created for the motoscope mini is unique in the instrument realm. 251 ultra bright LEDs provide for an essentially rimless and extremely readable display surface which can entirely be used for the display of readings. This intricate and innovative technology combines a maximum of display surface with minimal casing dimensions. 
The unadorned and elegant design of the motoscope mini and its high class appearance fits every bike but is mostly used for custom bikes. Exposed mounting can reinforce style and looks, but it might just as well be installed more discretely and 'clean' - with the mini, everything is possible!